Fighting Ovarian Cancer With A Passion
Ovarian Cancer is often called "the silent killer" or referred to as "whispering." Our work with ovarian cancer non-profits has dramatically increased awareness, raised critical funds for programs, promoted special events and educated stakeholders. We believe a successful digital presence will make your message loud and clear and directly impact and save the lives of women around the world.
The Colorado Ovarian Cancer Alliance has relied on Mindy's help with social media for several years. She "gets" our cause in the deepest sense and crafts meaningful posts that really hit our target audience. I appreciate that she keeps on top of the ever-changing social media landscape, making sure we get our message out – helping us raise awareness of ovarian cancer, promote upcoming events, and communicate important information to our audience. I can't imagine a better partner for our organization. (And she's delightful to work with and very responsive!) ~Jeanene Smith, Associate Director, Colorado Ovarian Cancer Alliance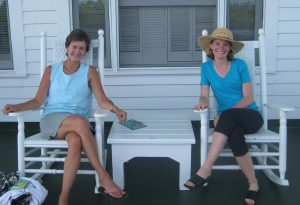 AlphaPixel Reach founder, Mindy Hanson, lost her mother to ovarian cancer and her grandmother to endometrial cancer. Before her mother died, Mindy became involved as a volunteer with Colorado Ovarian Cancer Alliance (COCA). She remains an active volunteer and has also taken on another role with them. Along with members of her team,  she now manages their social media presence, helping raise awareness, solicit donations, promote events and opportunities, and engage stakeholders.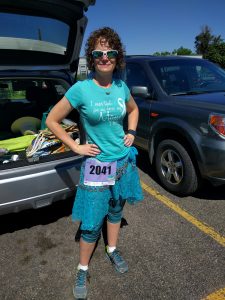 We have been extremely successful in our work with COCA and have expanded our efforts to promote their annual 5K event, Jodi's Race for Awareness, which is one of, if not the largest, ovarian cancer races in the nation. We also manage social media and create monthly newsletters for The Sue DiNapoli Ovarian Cancer Society of Colorado Springs. Our ovarian cancer organizations have experienced significant growth and increases in engagement for their social media campaigns.
• Newsletter readership has increased.
• Donations have increased.
• Corporate sponsorships have increased.
• Awareness has been broadened.
Our clients are extremely happy with the content we develop and the management of their accounts.
What does AlphaPixel Reach offer?
Social Media Management
: The average age of a Facebook user is within the time period when ovarian cancer is first detected. Social media is the perfect channel to raise ovarian cancer awareness! Social media updates are significantly more impactful if they are part of a campaign. AlphaPixel Reach designs strategic campaigns that convey your message in fresh, creative and innovative ways. We schedule posts to appear when your followers are most likely to see them. We monitor all posts to determine their success and plan future posts to reach the largest audience possible. We create, target, run, monitor, optimize and report on highly-targeted social media advertising that delivers excellent ROI at modest cost.
Newsletters and Emails: Digital newsletters are an extremely cost-effective and efficient way to stay in touch with your donors, clients and sponsors. Knowing how to create an email message with a catchy subject that does not end up in spam is a science in itself. Our team stays up to date on trends to ensure your message gets through to as many people as possible.
Website Design and Maintenance: Websites are a critical tool for distributing information, event promotion and fundraising. If you have a website that needs a refresh or update, or just ongoing maintenance, or you need to start from scratch on a website, we can work with you to design a site that will fit your needs.
 Content Writing: Turning a message from bullet points into a cohesive and successful marketing piece is not always easy and can be time-consuming. Our writers turn your ideas into clear, concise, persuasive and informative copy for use anywhere you need it. Let us make your message stand out from all the other content in your audience's inbox. Blog posts, letters from the Executive Director, case studies and success stories, awareness campaign messages, fund-raising ask letters and more are within our area of expertise.
Let us help you amplify your message from a whisper to a shout!