Mindy Hanson
AlphaPixel Reach Founder Mindy Hanson is a skilled digital marketer, strategic planner, an artistic photographer, and businesswoman. Her creative thinking and ability to find budget-friendly ways to reach a large audience result in successful digital marketing campaigns for her clients. With degrees in Marketing and International Business from Regis University, Mindy is passionate about staying on top of business trends. Her ability to bring messages to life and think outside of the usual boundaries makes her clients' messages unique and impactful.
When Mindy is not working she enjoys traveling, hiking, gardening, reading and having coffee with friends. She is passionate about her community and is an active volunteer and serves on multiple Board of Directors.
Chris Hanson
CTO Chris Hanson is a technophile with 40 years of experience with computers. He specializes in graphics, photography and digital media. He has a knack for solving difficult problems effectively and efficiently.
When not in front of a keyboard he enjoys photography, skiing, bicycling, hiking, solving puzzles and searching for lost and hidden things using logic, science and technology. His goal is to someday ski all seven continents.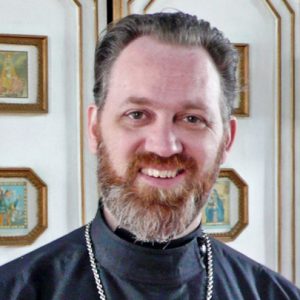 Brett Johnson
Senior Account Manager Brett Johnson is an excellent writer, creative genius and an ordained Orthodox priest. He is a proud father of two and lucky husband of 12 years.  He has worked at both small offices, where he managed HR and payroll for 100 laborers a day, and in corporate offices, where he administrated HR for several thousand employees across 9 states. Leaving the HR field for Seminary, he completed his degree and was assigned parishes in Juneau, Alaska, and rural Colorado.  He currently serves as a second priest in Colorado Springs.  In his spare time, he designs fonts under the moniker Simeon out West and sets music for use in the Orthodox Church and is an avid home cook. He holds a B.A. in Political Science from Regis University, an M.Div. from St. Vladimir's Seminary and is working on an M.S.O.L. at Regis University.
Jennifer Parrish
Digital Content Creator Jennifer Parrish is originally from the great state of Colorado, but she has lived in Kansas, Nebraska, Mississippi and South Carolina. She currently lives in Illinois. She enjoys reading sci-fi, watching Star Trek and going to GenCon. She retired from the Air Force in 2015 after serving for 20+ years. She is now creating custom jewelry and learning more about social media and how it impacts our daily lives.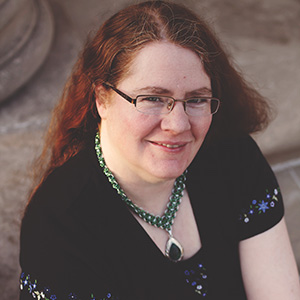 Clay Robeson
Writer Clay Robeson is a professional storyteller. He focuses on building stories that catalyze audiences to higher levels of engagement and loyalty by finding the threads that connect them to the message, weaving a narrative that is compelling and educational. Clay's background in both the technical and creative arts allows him to navigate both worlds and enables his insight for helping people understand what can be done and how it will benefit them in the short AND long term.
Clay enjoys performing improv and writing and performing for theatre, has a bearded dragon as a room-mate, and does yoga with goats.
Hire this great team now!
Think these folks sound like the perfect team to help your business or non-profit excel?
Reach out to us right away and see how effectively we can improve your digital marketing efforts.