Mindy Hanson
Mindy Hanson is the founder of AlphaPixel Reach. She often says she came to digital marketing because no one else wanted to step into the lava pit. Working as a Sales and Marketing Manager for a computer technology company in the 1990's she saw a need to enter the digital marketing area to get one step ahead of the competition. She developed her first website handwriting HTML code in 1996! She later went to work for small non-profit organizations. It was there she saw the desperate need for budget-friendly, message-driven marketing and outreach. She made it her mission to learn everything she could about these new "social media" channels that were popping up and take full advantage of them to benefit the organizations she was working for. And, AlphaPixel Reach was born!
Her early experience does not mean her ideas are "old school" or stagnant by any means. Mindy is passionate about staying on top of digital marketing and general business communication trends. Her ability to bring messages to life and think outside of the usual boundaries makes her clients' messages unique and impactful. She thrives when working with small businesses and non-profit organizations and prides herself on her ability to optimize their budget.
When Mindy is not working she enjoys traveling, hiking, gardening, reading and having coffee with friends. She is passionate about her community and is an active volunteer and serves on multiple Boards of Directors.
 She then 
Chris Hanson
CTO Chris Hanson is a technophile with over 40 years of experience with computers. He specializes in graphics, photography and digital media. He has a knack for solving difficult problems effectively and efficiently.
When not in front of a keyboard he enjoys photography, skiing, bicycling, hiking, solving puzzles and searching for lost and hidden things using logic, science and technology. His goal is to someday ski all seven continents.
Clay Robeson
Writer Clay Robeson is a professional storyteller. He focuses on building stories that catalyze audiences to higher levels of engagement and loyalty by finding the threads that connect them to the message, weaving a narrative that is compelling and educational. Clay's background in both the technical and creative arts allows him to navigate both worlds and enables his insight for helping people understand what can be done and how it will benefit them in the short AND long term.
Clay enjoys performing improv and writing and performing for theatre, has a bearded dragon as a room-mate, and does yoga with goats.
Jennifer Parrish
Digital Content Creator Jennifer Parrish is originally from the great state of Colorado, but she has lived in Kansas, Nebraska, Mississippi and South Carolina. She currently lives in Illinois. She enjoys reading sci-fi, watching Star Trek and going to GenCon. She retired from the Air Force in 2015 after serving for 20+ years. She is now creating custom jewelry and learning more about social media and how it impacts our daily lives.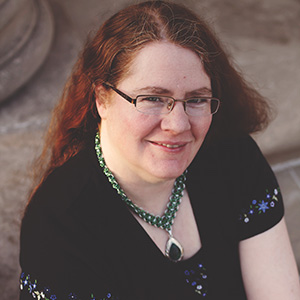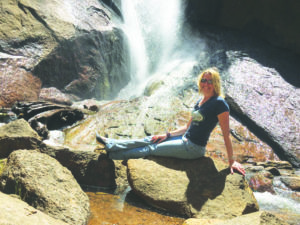 Sharon Trilk
Sharon Trilk is a former research scientist who left her career studying ALS (Lou Gehrig's Disease) to raise her two kids and ended up finding a new passion in owning and operating MyMountainTown.com, a community website designed to connect the Denver Foothills' businesses, nonprofits, and community members so they can share information, news, and events, and help one another thrive. Since 2010 My Mountain Town has won numerous accolades, including Conifer Area Chamber of Commerce's only two-time Home-Based Business of the Year Award, The Flume's People's Choice Awards Best Local Website twice and 2020 Best Long Time Business, among other distinctions, while Sharon has been chosen Ambassador of the Year and nominated for Leader of the Year. A 2013 graduate of Leadership Evergreen, she volunteers as a Public Information Officer for Elk Creek Fire Protection District, serves as President for the Board of Directors of Friends of Staunton State Park, is Chair of the Leadership Evergreen Advisory Board, and is a member of the Rotary Wildfire Ready Project as well as various committees for the Conifer Area Chamber of Commerce. Work never really stops, but she does pause to read, have a glass of wine with friends, watch Marvel movies, snuggle her cats, and root hopefully for her Cincinnati Bengals.
Mikayla Dudek
Mikayla Dudek is a senior at CU Boulder where she is majoring Strategic Communication with an emphasis in Advertising, and minoring in Journalism. She is a Colorado native, but loves to travel and spent the beginning of the year studying abroad with Semester at Sea. When she's not studying or working, she loves to spend time with friends, stay up all night watching movies, and map out her future excursions!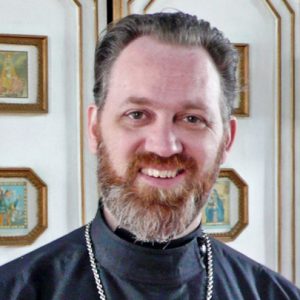 Brett Johnson
Senior Account Manager Brett Johnson is an excellent writer, creative genius and an ordained Orthodox priest. He is a proud father of two and lucky husband of 12 years.  He has worked at both small offices, where he managed HR and payroll for 100 laborers a day, and in corporate offices, where he administrated HR for several thousand employees across 9 states. Leaving the HR field for Seminary, he completed his degree and was assigned parishes in Juneau, Alaska, and rural Colorado.  He currently serves as a second priest in Colorado Springs.  In his spare time, he designs fonts under the moniker Simeon out West and sets music for use in the Orthodox Church and is an avid home cook. He holds a B.A. in Political Science from Regis University, an M.Div. from St. Vladimir's Seminary and is working on an M.S.O.L. at Regis University.
Hire this great team now!
Think these folks sound like the perfect team to help your business or non-profit excel?
Reach out to us right away and see how effectively we can improve your digital marketing efforts.